Golf Club Castelfalfi
Golf Club Castelfalfi
Loc. Castelfalfi, Montaione (FI)

Tourists' rate. If you've been here vote it!
0 votes to date

 In the last few months an 18-hole and a 9-hole golf course and surrounding grounds have been laid out in the heart of Tuscany between Pisa and Florence. The golf courses are set in the 1,100 hectar grounds of the Castelfalfi Estate, consisting of a Borgo with Castello, vineyard and olive grove. The course, which was over 20 years old and was originally designed by Mancinelli, needed to be remodelled. By moving the location of the clubhouse to the centre of the two golf courses with spectacular views of the Castello, the way was clear for a complete redesign. Whilst retaining the most beautiful aspects of the landscape, the existing course was redesigned and brought up to modern standards. By doing so, blind holes and holes which sloped too steeply were eliminated and new fairways were developed and in part integrated into both courses. From the future terrace of the clubhouse you have a fascinating view across the lake area where the last green of each course is set.
Photo Gallery
Map and direction informations from "Villa il Pozzo" to "Golf Club Castelfalfi"
Going with Public Transport?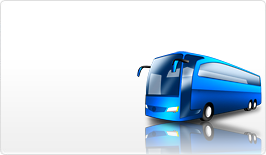 Click here for details on going trip
Click here for details on return trip
Back to Search Page
Back to Search Page